ORGANISATION CHART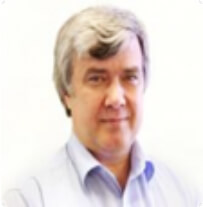 Noel Bonnick
With over 29 years industry experience and a solid mechanical engineering background, Noel currently leads both K2 and Perpilion and is particularly focused in the areas of Leadership, Strategic Direction and both Client and Staff engagement.
Prior to founding K2 and Perpilion, Noel gained much of his experience in numerous Oil & Gas companies – 8 years in Alumina Refinery, and 12 years in Woodside Energy taking on a variety of Engineering and Maintenance roles both onshore and offshore.
When he's not stuck in meetings over the weekends, Noel enjoys outdoor activities, particularly scuba diving and fishing with his wife, children and grandchildren!
Mitch Price
With over 35 years' experience in Maintenance and Physical Asset Management, gained primarily within Oil & Gas and Utilities in Australia and South East Asia, Mitch's experience includes operations, support engineering, commissioning roles, maintenance analysis, senior line management positions and senior consulting roles.
His expertise includes Consulting Services, Operational / Maintenance Readiness and Improvement, Asset Management Implementation.
Mitch has been married over thirty two years, has three grown children, one grandson and currently resides in three countries.
Selva Thirthagiri
Having garnered extensive experience in the power and manufacturing industry prior to joining K2 and Perpilion, Selva's wealth of experience is certainly an asset for the company. From large maintenance builds, to small but complex reliability & integrity assessments, Selva has completed them all. He also has a Bachelor (Honours) Degree in Electrical Power Engineering.
It has been 11 years since Selva joined Perpilion and he current manages Perpilion KL office projects and resources primarily ensuring that project operations are going according to plan and timeline whilst conducting training and upskilling of local resources in asset management.
When he's not managing his projects or conducting training, you can find him enjoying curry while watching his favorite TV shows. The multi-lingual social musician also happens to be an Arsenal FC stalwart!